Guernsey Voting Spreadsheet
Feeling overwhelmed by the Guernsey 2020 election? Me too. So, I've created a Google Spreadsheet allowing you to rank who you're going to vote for between 1 (yes) and 5 (no).
Here's a link to the template, feel free to use it.
Step 1. Go through the options and fill in the 'Chance for vote' column with your view. 1 being yes, 5 being no. There are links to their YouTube videos and details on the Election 2020 website on each row.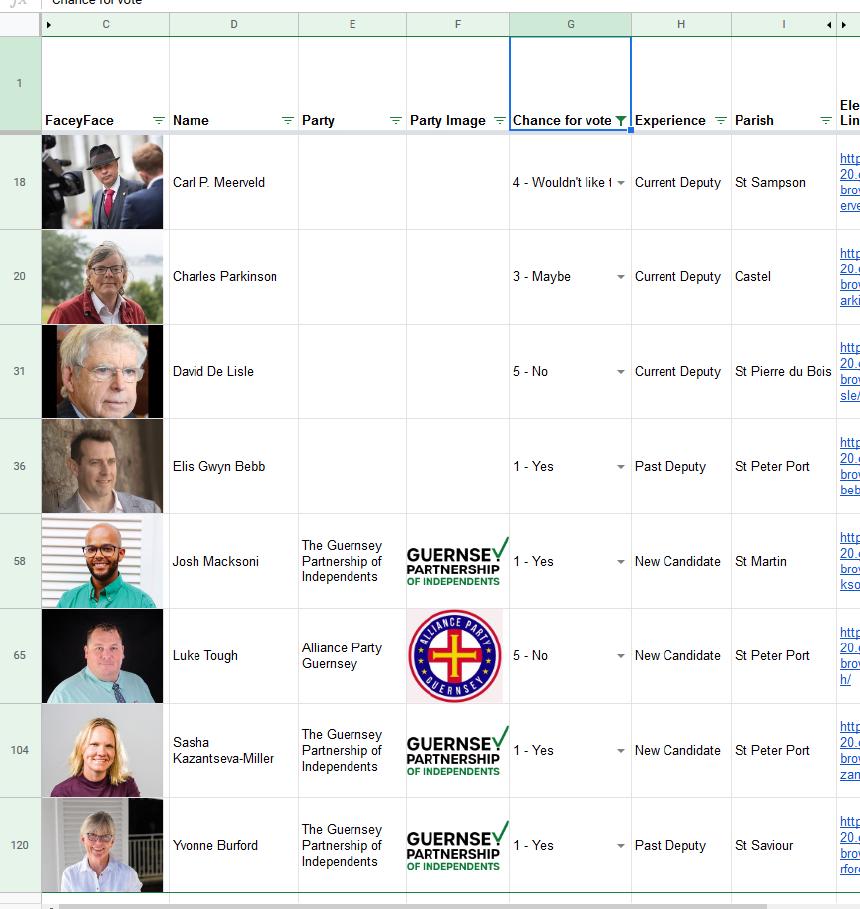 Step 2. Check the Output sheet to see how many you've voted for in each rank.

If you find any problems with it, please send me an email.
---